At Corsign, we are continually looking for new products that reduce headaches and improve safety for our clients – which is why we have become a distributor for MiCone Australia.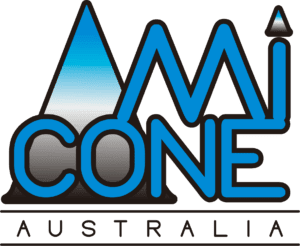 MiCone is a revolutionary new product for Australian mining and civil businesses to safely and efficiently delineate high risk work areas. The MiCone is a solar-powered flashing safety cone product with the ability to run for up to 45 hours with only 9 hours of charging in daylight.
Mining companies in particular have recognised how effective the MiCone solution is for indicating exclusion zones around blast areas at night ensuring the safety of workers on site.
MiCone can be supplied in four colours – blue, green, orange and yellow along with reflective sleeves for optimum visibility. The solar and battery components are located in the base of the cones, which are easily stackable for efficient storage.
If you're currently using a combination of lighting and safety cones on-site, MiCone could be the solution you need. Click the link below for product specifications.
We're experts in industrial safety products, ensuring you have what you need when you need it. Get in touch with our team to discuss using the MiCone product for your on-site delineation today!