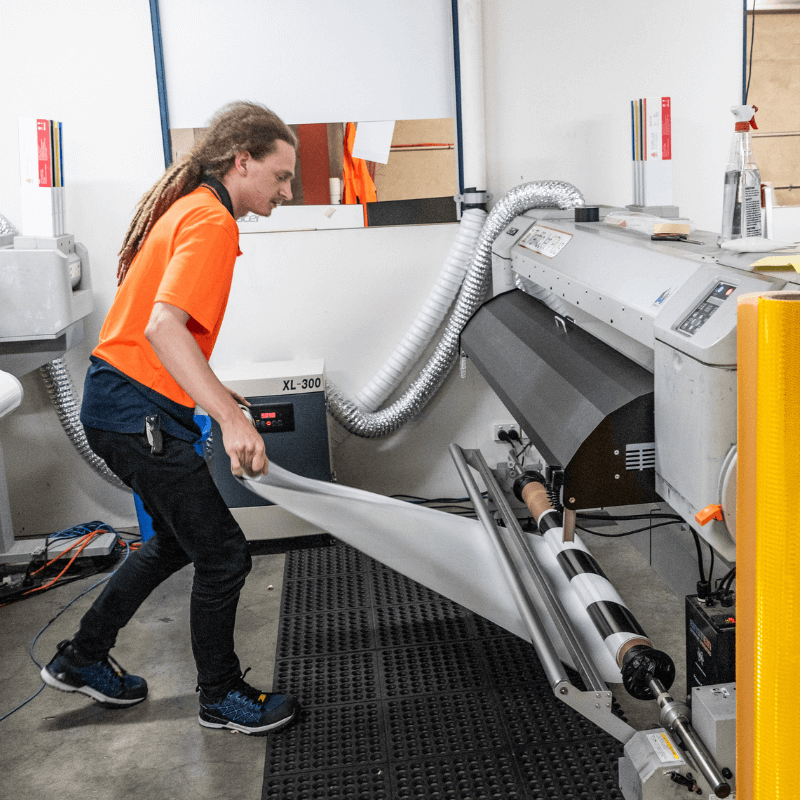 Our signage manufacturing facility is located in Gnangara, Western Australia. We make standard and custom signage for mining companies, local governments, traffic management applications, civil construction projects and industrial organisations based on their precise needs.
We hold the international quality certification ISO 9001: 2015 and all of our signage and safety products are manufactured following the following Australian Standards:
AS 1743-2018 Road Signs
AS 1742.3-2019 Manual of uniform traffic control devices
AS 1319-1994 Safety Signs for the occupational environment
Main Roads WA Specification 601 Signs
We have all the raw materials in stock and ready to go. This makes our manufacturing process quick and painless – even for custom jobs. Our trusted supplier relationships allow us to provide 3, 5 and 10-year warranties on our standard and custom signs if required. The premium quality materials we use ensure our signs will go the distance, even in harsh environments.
Our turnaround times will vary based on the size of the job, but we do everything we can to ensure your signs are manufactured well within your project timeframes. Our systems are all based around efficiency and accuracy to keep your job running smoothly.
No project is too big or too small for us. We can make anything from a safety sticker to a massive freeway sign. Let us know what you need and we'll make sure it gets done right.
Interested in our products or services? Get in touch with us!