Smooth Project Management Process
We believe that successful signage projects require meticulous planning and flawless execution. Our Project Management team is here to ensure your signage project runs smoothly from start to finish, delivering outstanding results that exceed your expectations.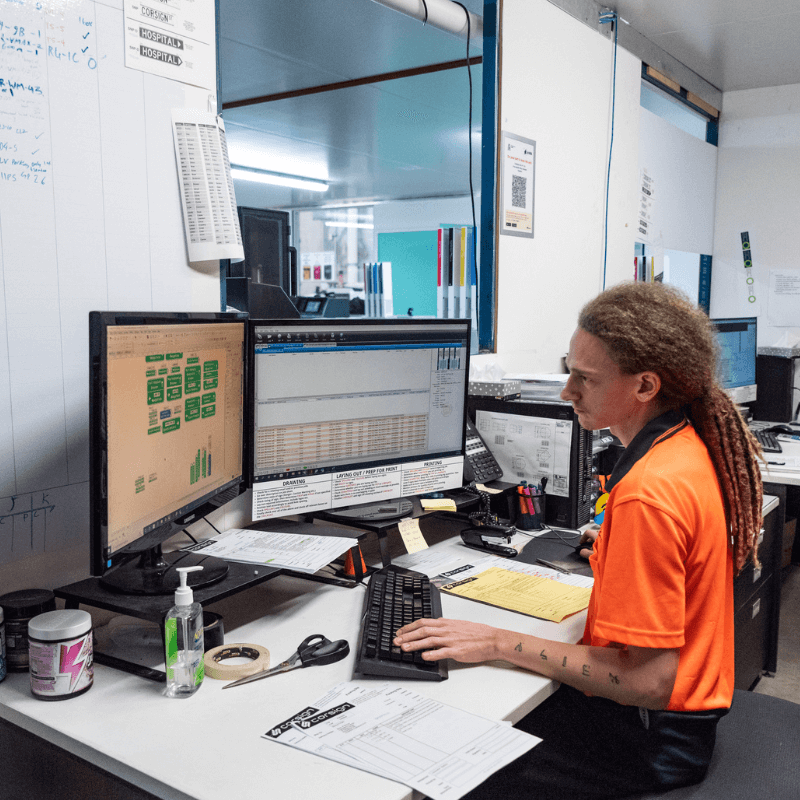 Our Project Management Process:
Initial Consultation: We begin by listening carefully to your signage requirements and objectives. Our dedicated team will take the time to understand your brand, vision, and specific project goals.

Customized Solutions: Based on the information gathered during the consultation, we'll develop a tailored plan that suits your unique needs. From selecting the right sign type and materials to providing a comprehensive timeline, every detail will be thoughtfully considered.

Transparent Communication: Open and clear communication is key to the success of any project. Throughout the process, our project managers will keep you informed about the progress, milestones, and any adjustments that may be needed.

Budget Management: We understand the importance of staying within budget. Our project managers are skilled in optimizing resources and making cost-effective decisions without compromising on quality.
Procurement and Scheduling: Our team will handle all aspects of procurement, ensuring that the required materials and resources are ready when needed. We'll also create a detailed schedule to keep the project on track.

Quality Assurance: Corsign takes pride in delivering high-quality signage solutions. Our project managers conduct thorough quality checks at every stage to maintain our standards of excellence.

Installation Coordination: The final phase of any sign project is installation. Our experienced project managers will coordinate the installation process, ensuring it's carried out seamlessly and efficiently.

Project Completion and Handover: Once the project is complete, we'll conduct a final inspection to ensure everything is in place as planned. We'll then hand over the finished product to you, ready to make a bold statement for your business.
Why Choose Corsign for Project Management:
Expertise: Our project management team brings years of experience and expertise to handle projects of all sizes and complexities.

Customer-Centric Approach: Your satisfaction is our priority. We'll work closely with you to understand your needs and deliver solutions that align with your vision.

Timely Execution: We value your time and strive to deliver projects on schedule, without compromising on quality.

Seamless Collaboration: Our team believes in collaboration and will work in sync with your team or other stakeholders to ensure a smooth project flow.

Attention to Detail: We leave no stone unturned in ensuring every aspect of the project is meticulously planned and executed to perfection.
Experience the Corsign Difference in Project Management
We're here to help you make your project a success. We'll work with the engineers and supervisors on-site to fit into your timeframes for both manufacturing and installation. We deliver what's required when it's required with an emphasis on accuracy.
We'll stay in touch throughout the project period with good communication and complete transparency on any challenges. Our team's 50 plus years of collective experience helps us to critically plan projects with realistic timeframes and keep your job within budget.
We can help you as much or as little as you need – we're on board with relevant expertise and certifications to help you meet all of the specifications and standards of your industry. Whether you work in mining, civil construction, industrial organisations, the traffic industry or on local government projects – we can help your job run smoothly based on our success in previous projects.
Interested in our products or services? Get in touch with us!