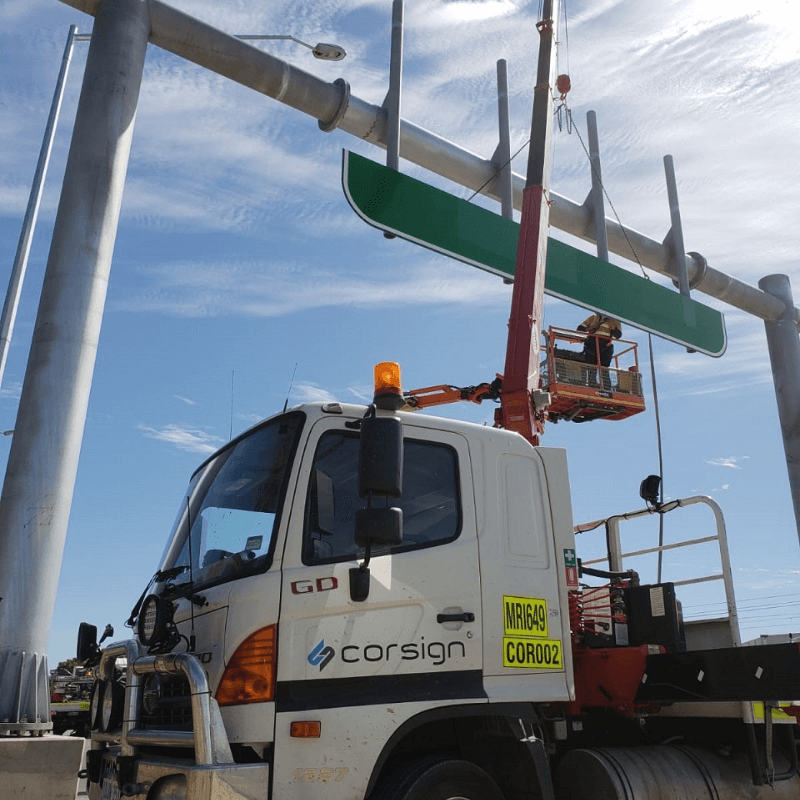 Once your signage is ready, our team can install on-site while working within your timeframes, protocols and systems. Our installation team is employed by Corsign – we don't use subcontractors. Our staff are professional and fully documented with the relevant certifications to be able to work on mining and civil construction sites.
We bring our own, well-serviced equipment to the site to ensure we aren't relying on external providers to get your job done. Depending on your job, we have post hole diggers and excavators – including a vacuum excavator, crane trucks with hydraulic ramps, fully-equipped installation vehicles, and various other installation equipment – all with accurate and up to date safety documentation to bring to the site. Basically, anything we need for your installation, we'll bring it to your job. 
Your installation requirements will be considered on a case by case basis. If necessary, we can come to your site for inspection before installation to ensure diligent planning and a smooth process. We'll work within your schedule to plan the installation at a time that suits your operation.
Interested in our products or services? Get in touch with us!